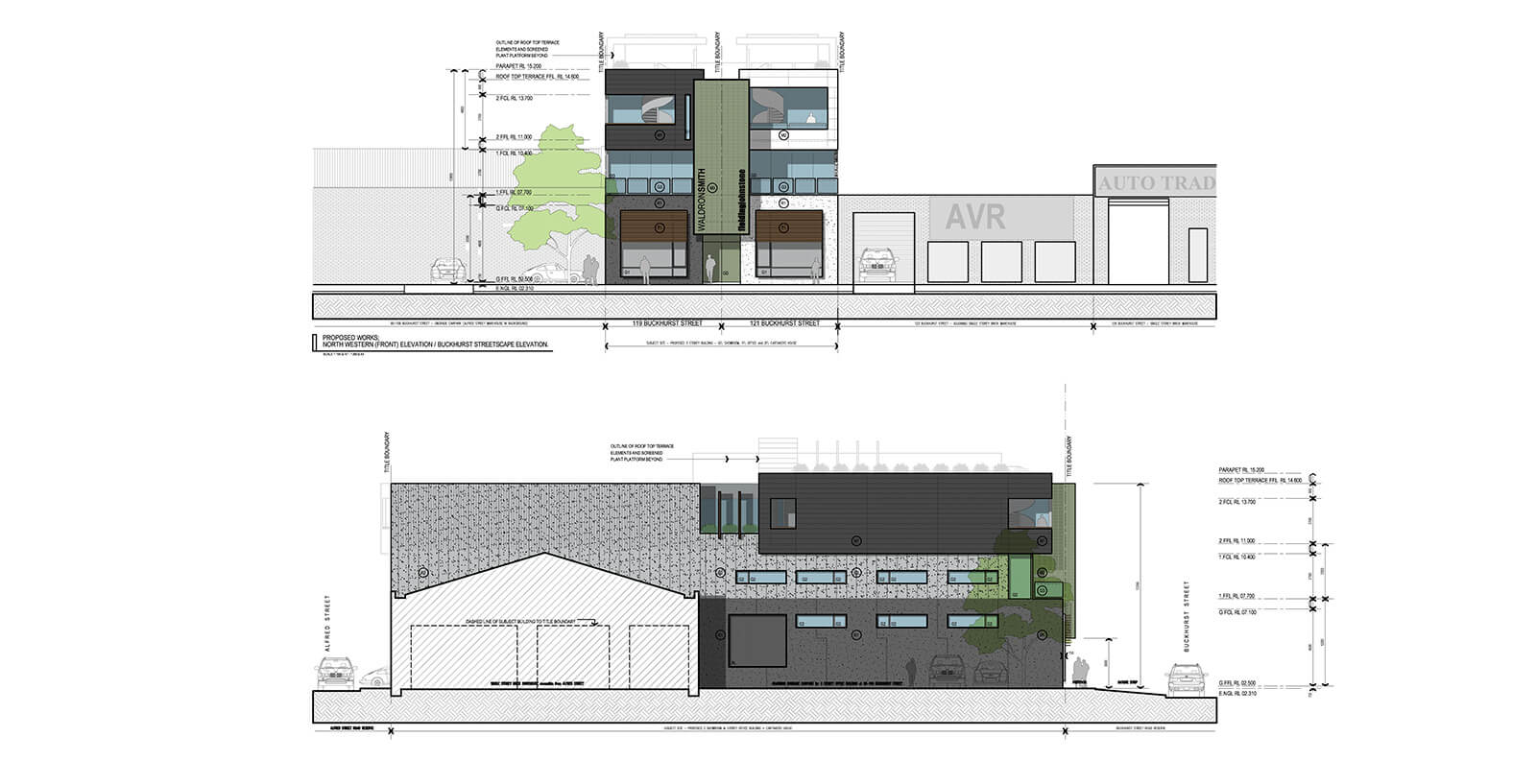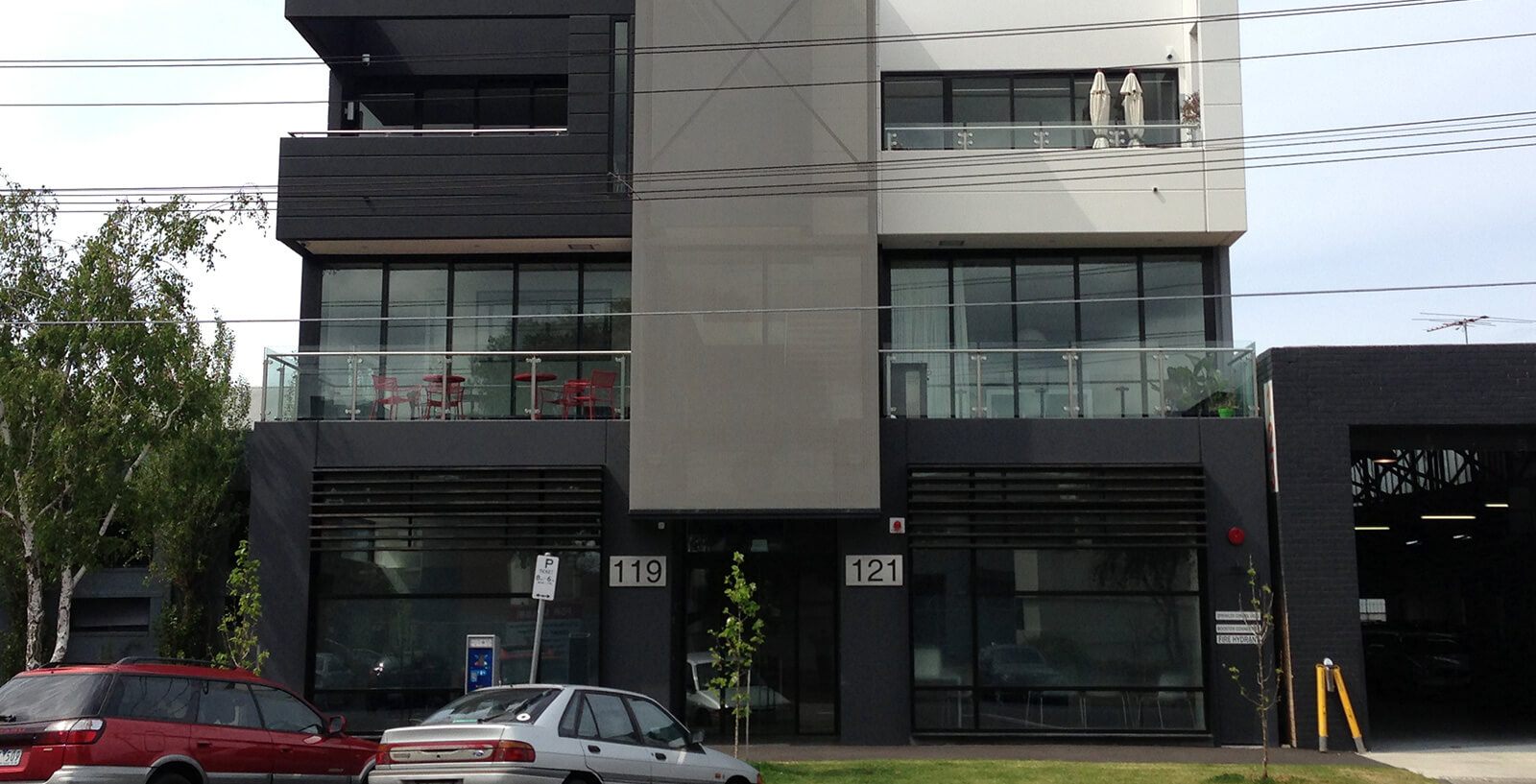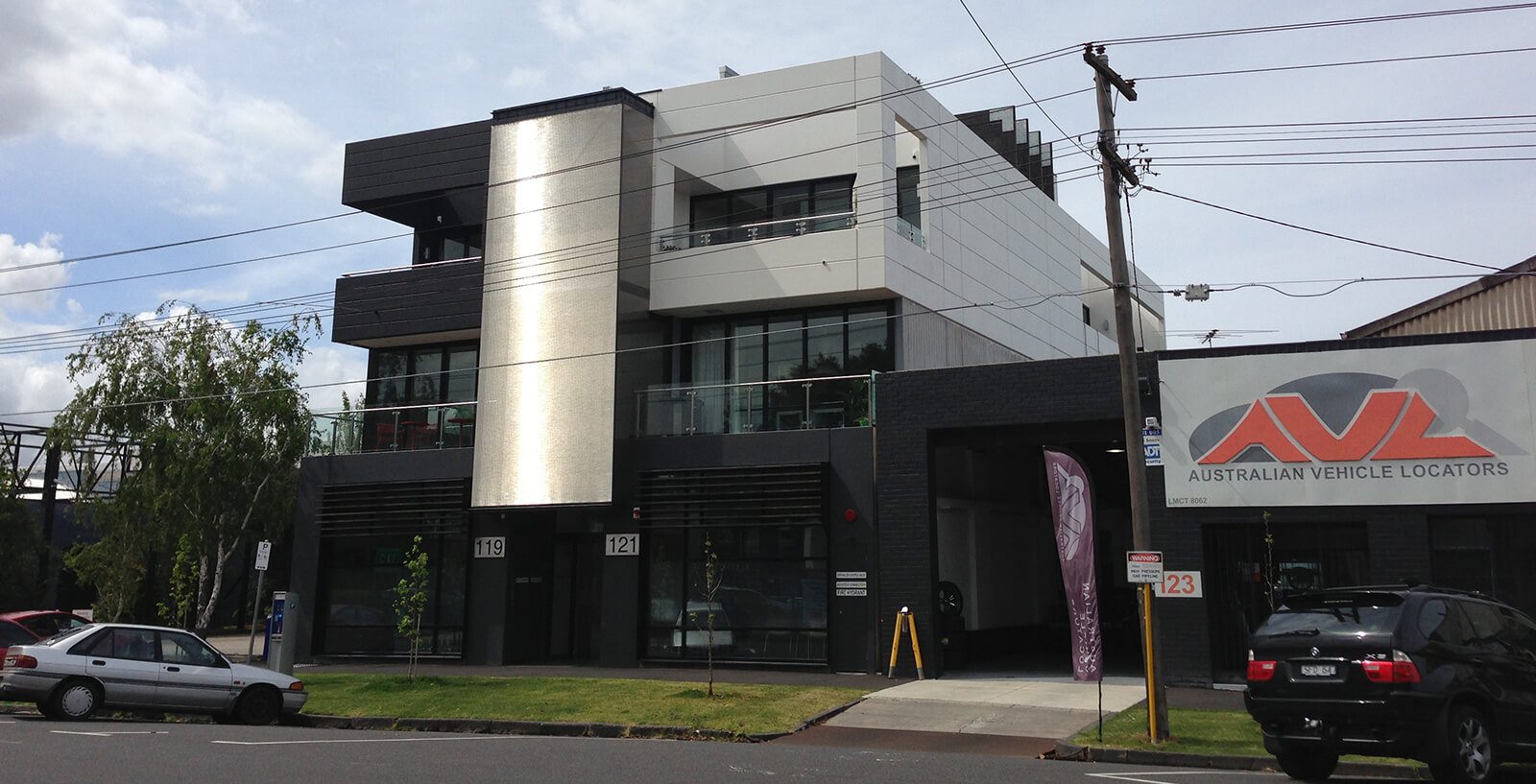 BUCKHURST
119-121 Buckhurst Street,
South Melbourne, Victoria.
Project Type:
Mixed Use Development - 4 Storey with On-Grade Car Park – 2 Levels Offices + 2 No. 3 Bedroom Apartments with Rooftop Outdoor Living Terraces.
Designed within the Context of a series of abutting Single Level Warehouses of various Uses, this 4 Storey Office & Apartment Development is Peerless amongst its Neighbours. It replaces a former Warehouse & 2 Derelict Miners Cottages that later provided for a successful Planning Permit as the Miner's Cottages allowed for 2 'As of Right' Residential Apartments otherwise not permitted within its Industrial Zoning. The Development was Designed for 2 Owners with mirrored Office Areas over 2 Levels either side of a volumous central 3 Level Glazed Entry Gallery & with 2 Apartments above. Constructed mainly of Stencilled Pre-Cast Concrete, Feature Stainless Steel Fabrics & Timber Solar Screens together with oversized Timber Pergola's to its Rooftop Terrace the Development makes for a successful Architectural Contribution within its Warehouse Context.